This shop has been compensated by Collective Bias, Inc. and its advertiser. All opinions are mine alone. #TheOtherBowl #CollectiveBias
Getting together with friends to watch the Big Game can be fun. But no one ever talks about the other bowl.  All the tailgate food: the chili, the chips, the beer.
Your bathroom can expect to see a lot of extra traffic. You know what no one likes? Being able to smell those unpleasant odors over the scent of chili in the slow cooker. So what? Do you avoid the food and watch the game, so you don't embarrass yourself when someone walks into the bathroom after you've just done the deed? No way. Let me introduce you to my MVP: Poo~Pourri. Shop my favorite scents by clicking on the photo below: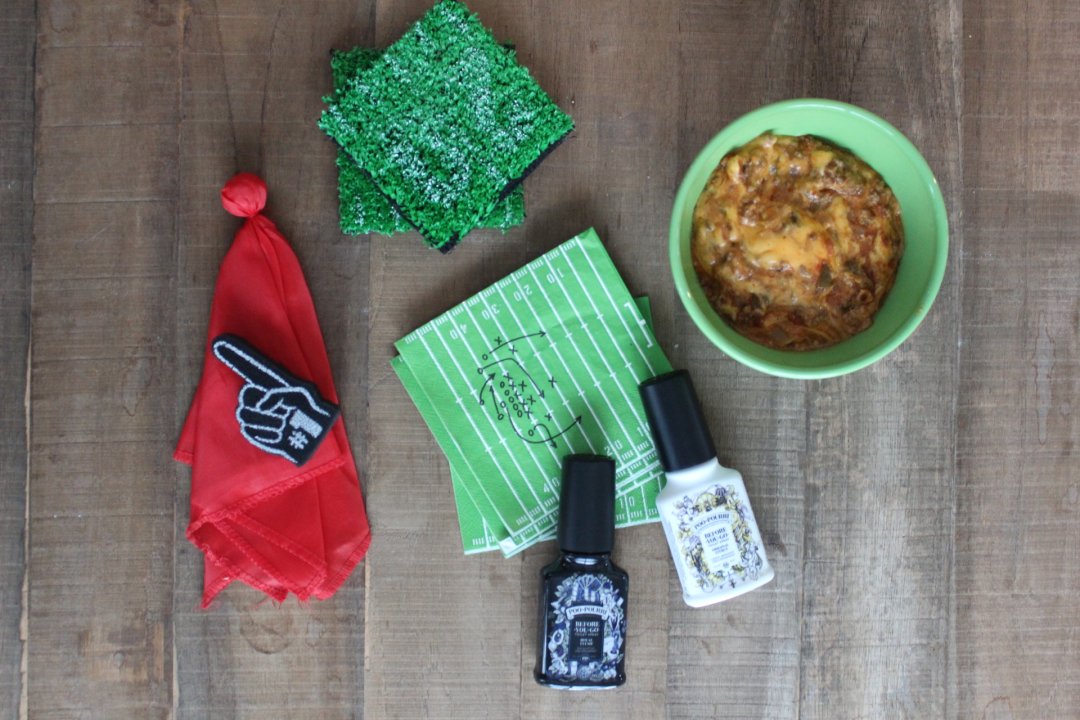 Don't be the person who walks out of the bathroom, to see everyone within a 10 foot radius visibly hit by the smell of your business.
The chuckles. The head nods from the dudes. Did someone just light a scented candle? Don't be that girl.
Poo~Pourri is so easy to use, and it will save you from any unnecessary embarrassment! Simply spritz into the toilet bowl before-you-go, Poo~Pourri's pure blend of natural essential oils create a film on the surface of the water. That protective film creates a barrier, and traps odor under the surface, before it ever begins! So all you (and everyone else at the party) will smell is a refreshing bouquet of natural essential oils. Flush yeah! 
Dave laughed. The names are pretty cute. I purchased Royal Flush® (which smells amazing – like eucalyptus and spearmint) and Original Citrus®. Sure, buy it because it's funny, but use it because it works!
Now that we have the bathroom issue cleared up, I'm going to share my spicy taco dip recipe:
What you need: 1 lb ground beef, velveeta cheese block, medium chunky salsa, hot & spicy taco seasonings, 1/2 cup of diced onions, and a can of green chilies.
What you do: brown the beef in a saucepan with diced onion, drain, and pour into a slow cooker. Add in the cheese, salsa, chilies, and taco seasoning. Cook on low 4-6 hours. Stir to mix halfway through. Serve with chips, shredded cheese, and/or guacamole!
You can find Poo~Pouri online here:
When hosting a party for the Big Game, don't commit a personal foul! Use Poo~Pourri to keep the party out of the other bowl!