This shop has been compensated by Collective Bias, Inc. and its advertiser. Product was provided by the client for review; however, all opinions are mine alone. #WorldsSmartestToothbrush #CollectiveBias
If you're shopping for a man this holiday season who is anything like my husband, then you're probably stressed for ideas and pulling your hair out. He's the guy who has the newest, coolest tech gadgets and gizmos. And if he doesn't, well – he probably already pre-ordered it for himself.
But you know what? I've got it this year! Something David doesn't even know exists: a smart toothbrush. Ok, so what makes a toothbrush smart? The Philips® Sonicare DiamondClean Smart 9300 Rechargeable Toothbrush has four high-performance brush heads and Smart Sensor technology for personalized feedback and coaching. It gives you superior results and 100% confidence in your oral care – every time.
You can shop the Sonicare DiamondClean toothbrush by clicking in the image below: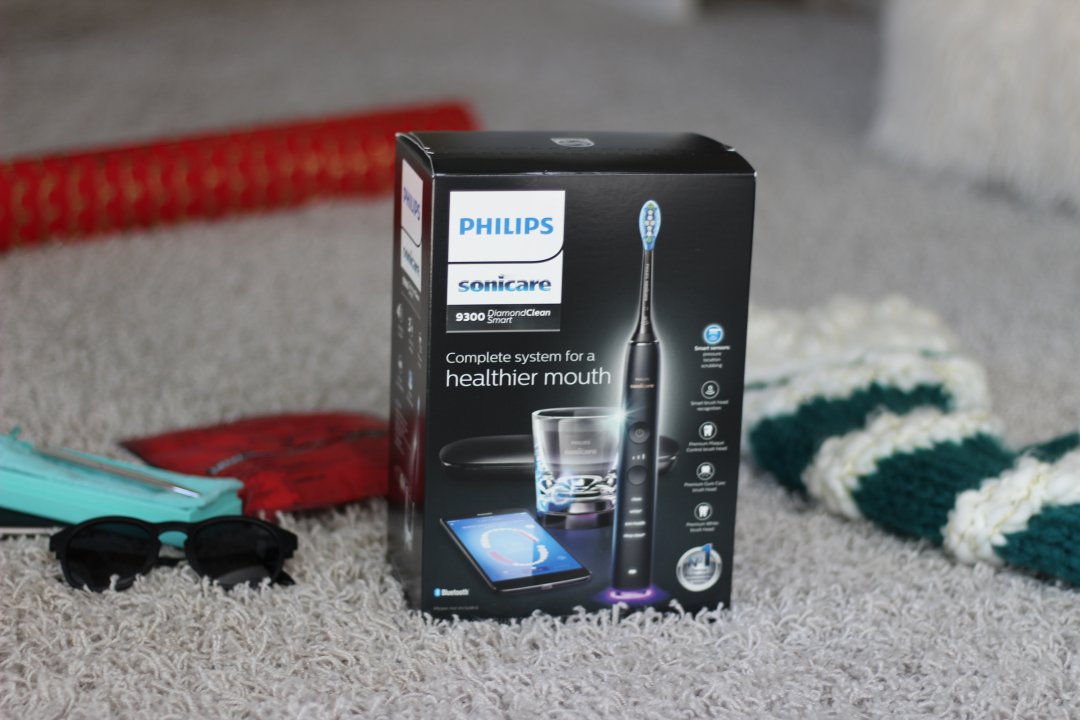 I love getting creative with stocking stuffers for everyone! For a man-approved stocking, I've found you can break it down to a few essentials. First things first, a guy needs snacks. David isn't huge into sweet treats, but he can never say no to jerky.
Next up, a new pen. David doesn't write much (since he's pretty much paper-free), but when he does, I want it to be in style! A new phone case to protect his phone is always a win, too.
If your guy is like mine, he loses sunglasses like it's his job. It's actually impressive. So, another pair is a necessity!
I love wrapping goodies up inside stockings, like a gift within a gift. It also adds to the excitement of opening it, I think! So, I always make sure to wrap up a few goodies before stuffing them.
And look at his face! Completely unexpected, but such a hit! David is so excited to download the Phillips Sonicare App, and receive real-time coaching and feedback on his brushing. With three sensors (location sensor, scrubbing sensor, and a pressure sensor), David will get a clear picture of his brushing habits, and be able to set his goals and view progress reports, so he can brush his way to a better smile!
Find the Sonicare DiamondClean toothbrush at Best Buy in the appliance section of the store.
Happy gifting!!